Requirements Engineering and Testing Workshop
Thank you for participating in the workshop, making it a great success! You can download here the workshop
presentations
, some
photos
made during the workshop and the
workshop summary
.
The objective of RET is to explore the interaction of Requirements Engineering (RE) and Testing, in research and industry, and the challenges that result from this interaction. While much work has been done in the respective fields of requirements engineering and testing, there exists much more than can be done to understand the connection between RE and testing processes. We hope RET will provide a much needed forum for exchanging ideas and best practices for aligning RE and testing, and in particular can help foster industry-academia collaboration on this topic. Accordingly, we have planned to invite an industry keynote and conduct an interactive session to map the research area, along with traditional presentations of accepted papers.
RET expects submissions exploring how to best align RE and testing. This can include processes, practices, artifacts, methods, techniques, tools and softer aspects like the communication between roles in the engineering process. Submissions can vary from short position papers outlining observed problems, to short papers employing case studies, experiments, experience reports, etc. We particularly encourage submissions from industrial practitioners or those working with industrial partners.
Keynote Speaker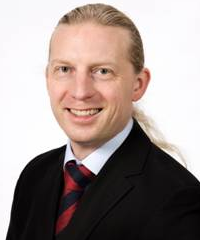 Magnus Ohlsson
The Agile Hangover – Handling Testable Agile Requirements
Agile ways of working have more or less become a de facto standard the last couple of years. Still quite many of the organisations we meet still struggle with a number of problems. Instead of taking care of the real problems they switch development process. For example, they tried to run Scrum but it did not work so they turned to Kanban but that neither worked so now it is some kind of "Kanbanish".
Often the organisations fail to handle the changing requirements and we also see that they miss to capture important non-functional requirements or start to test them at a very late stage. Problems with requirements management will naturally lead to test related problems. In an agile world new ways of working and new test strategies are necessary because you cannot rely on the old test levels in the V-model.
One of our most important tools is communication. It is the glue that will keep your lifecycle together. If we do not understand the customers' needs, how can we solve their problems? During this presentation we will focus on how you can ease the pain of requirements elicitation through different techniques. Further the test related problems will be addressed and provide insight what makes a Scrum team able to deliver high quality. It will be about discovering testable agile requirement. Involve the customer or fail!
Magnus'
Biography
.
Dr Magnus C. Ohlsson has focused on development and quality assurance of software for almost 20 years, and today he is a Quality Specialist and Test Strategist at System Verification, specialising in process improvement. Holds experience from a number of different technical areas such as embedded systems, medical devices, mobile applications and mobile network signaling. He has a master's degree from the University College of Karlskrona/Ronneby and a Ph.D. from the Technical University of Lund. He has published several articles and is the co-author of the book Experimentation in Software Engineering.
Workshop impressions